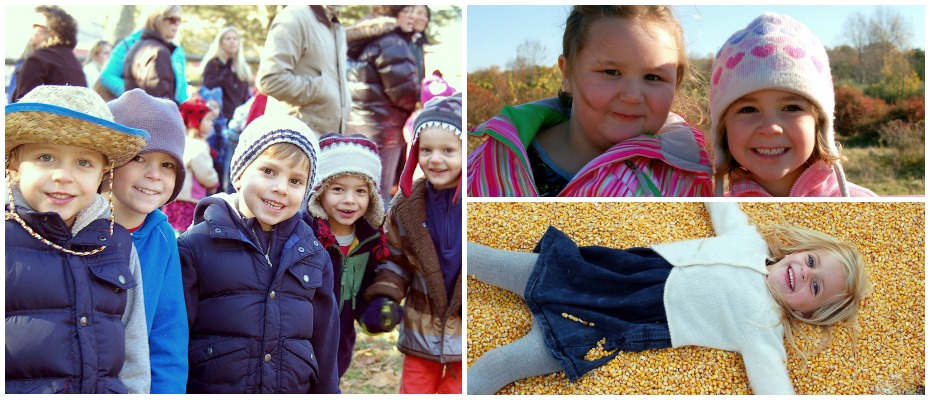 We offer preschool classes for children ages 2 – 5 years old, partial day and extended day, as well as specialized enrichment programs of science, yoga, music, and creative movement. These programs provide children with many opportunities to learn about themselves, as well as others, and the world around them.  We strive to educate, inspire, and instill in each child a passion for learning.  As we do, we nurture and build each child's unique physical, intellectual, and emotional development.
All our preschool classes are based on experiential learning, which is the core of the curriculum at our school. Children learn in a variety of modes – auditory, tactile, visual, etc – as such, we provide numerous educational opportunities to support this. Through interactive experiences, our students are able to grasp new concepts and learn in meaningful ways.
Our teachers thoughtfully and actively set the stage for experiential learning.
They create the environment that supports learning through hands-on-experiences, directly inviting the children to be actively involved.
The learning materials offered are developmentally appropriate for the child's age and for each individual's needs.
Each day our teachers offer a variety of programs that balance indoor and outdoor activities.
Our teachers facilitate and guide our students through experiences by talking with them and allowing them to discover for themselves.
Our teachers support a child's natural curiosity and efforts with praise and encouragement.
We recognize and value the uniqueness of each child and respect that he or she will develop in accordance with his or her own capabilities.

Please take a look at our pages that follow in the dropdown menu. They describe each of our class programs. If you would like to learn more or schedule an appointment and tour, please contact us at tpns@southport.org or 203-259-8456.