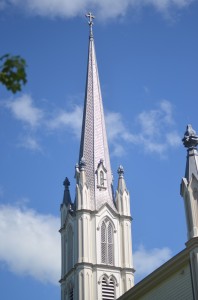 We are committed to offering children a safe and nurturing environment that promotes physical, social, emotional and cognitive development. Our philosophy is based upon active learning. It is our belief that children play to learn and learn to play. It is through their play that children learn about themselves and others, and through this they come to a better understanding of their physical world.
We want your child's school experience to be a positive one, filled with activities that are both valuable and challenging. Our program is aimed at teaching children "how" to think, rather than "what" to think. Our goal is to "form" the mind rather than to "fill" it.
We offer experiences that encourage respect for others, cooperation, negotiating, problem-solving, making choices, and the development of a positive self-image. We encourage independence when tending to their personal needs and support the child in assuming responsibility. Many of these concepts are learned through our play-based curriculum. This provides a solid foundation for future learning and skills that will last a lifetime.
To download a copy of our Parent Handbook, CLICK HERE.